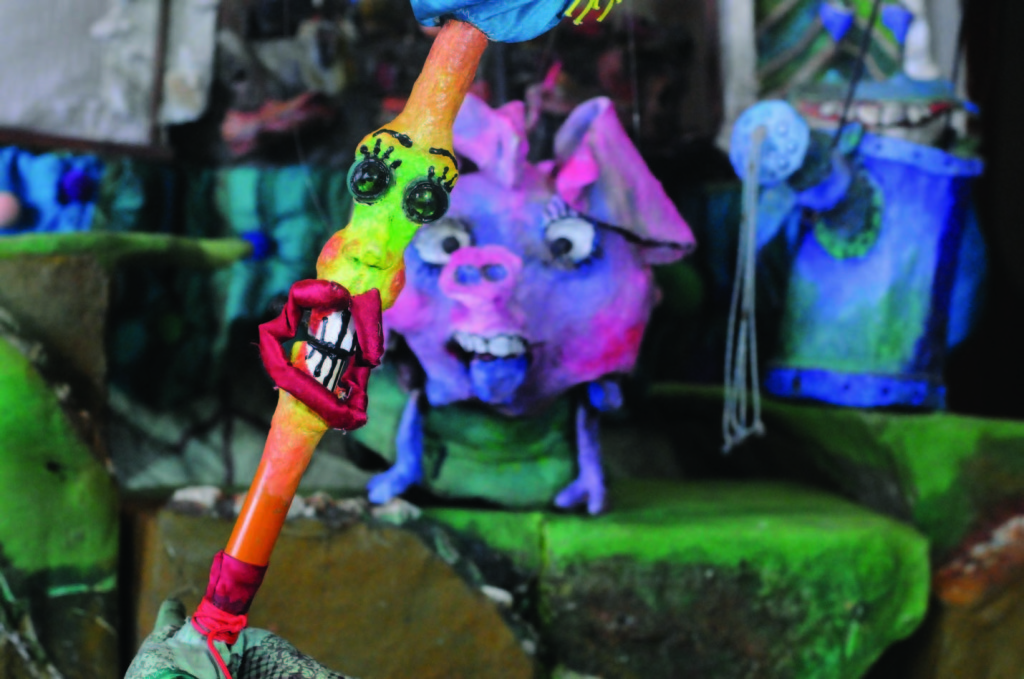 Kinetikon KUD Theater
Brina Vogelnik – Little Mouse, Fence, Bag of Grass, Cow, Corn
Luka Ropret – guitar, Shoemaker Urenc, Piglet
Puppets, Script and Directed by – Eka Vogelnik
Musical Puppet Show based on the old Slovenian folk tale from the Region of Carinthia. About the little mouse that tore its belly. Little mouse asks its cobbler friend, the Shoemaker Urenc, to sew up her torn belly. A cow and a pig come to help and give the mouse grass and fat. Now the little mouse can go out into the world again, it can crawl and climb around.
Through the play, the mouse finds out that he has many friends, the shoemaker, the cow, the corn, the pig and last but not least all the children who come to help the little mouse too. Together they call Urenc to open the fence for the little mouse.
The performance revives children's Slovenian folk songs. Brina and Luka will sing and play them live with their puppets.
The play was created after the very successful marionette puppet show ABOUT THE MOUSE WHO RIP HER BELLY by Kinetikon Theater. It was based on a story that Brina's grandmother Marija Vogelnik told her, when she was a little girl. Marija Vogelnik wrote and illustrated the story based on the stories father Ivan Grafenauer narrated to her and her siblings.
… and Little Mouse climbed over the fence again and tore her belly. Oh, no. Once again!

The musical puppet show is 35 minutes long. It is suitable for children aged 3-10.
It can be played outside or inside.