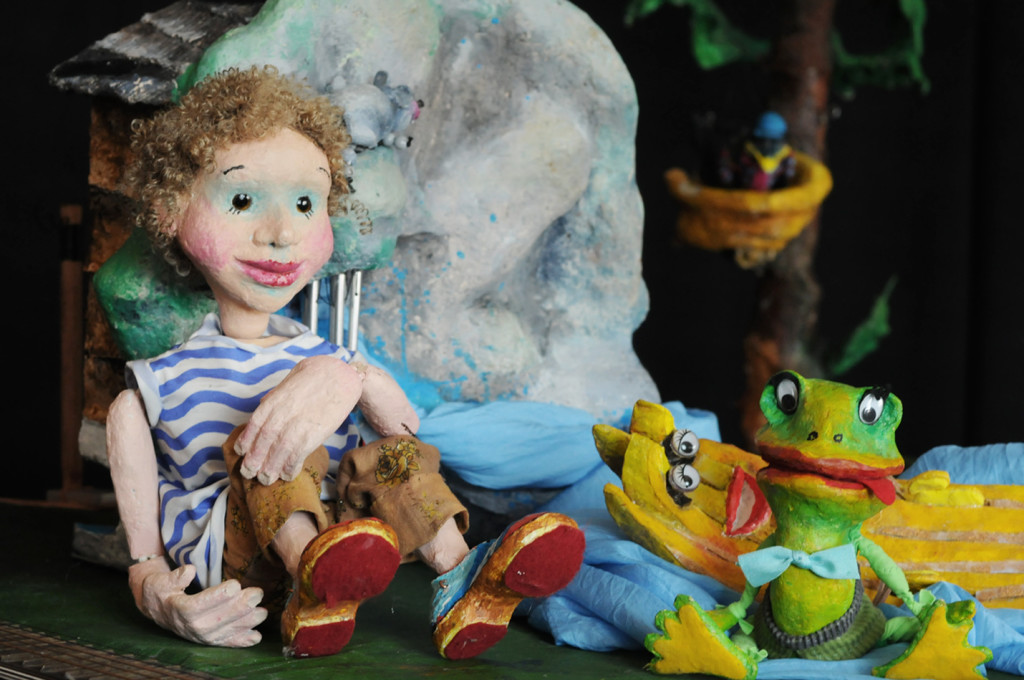 Concert Puppet Show, Kinetikon KUD Theatre
Based on the story of Marija Vogelnik.
Creators: Eka Vogelnik, Brina Vogelnik, Luka Ropret.
Starring Brina Vogelnik and Luka Ropret
A stream flows, flows past the hill, merges into a pool, a little plank sways on the water. It goes on a journey and discovers itself and the world with animals and songs. The plank is too small to carry Jakob into the world as a small boat.
It is a performance where the scene is artistically rich and designed in such a way that it is also a musical instrument. It rattles and jingles and richly accompanies the dolls on their journey.
The stage and puppets were designed by Eka Vogelnik.
The script and songs were written by Brina Vogelnik based on the original story of her grandmother Marija Vogelnik.
The music was written by Luka Ropret.
For children from 3 to 10 years.
premiere: 26.5. at 5:00 p.m. and 5:45 p.m. in the Pocket Theater, Druga godba festival 2016.
Link to trailer: https://www.youtube.com/watch?v=zIWjAMLsLXE